Theory exam
Independent dutch driving license theory exam advice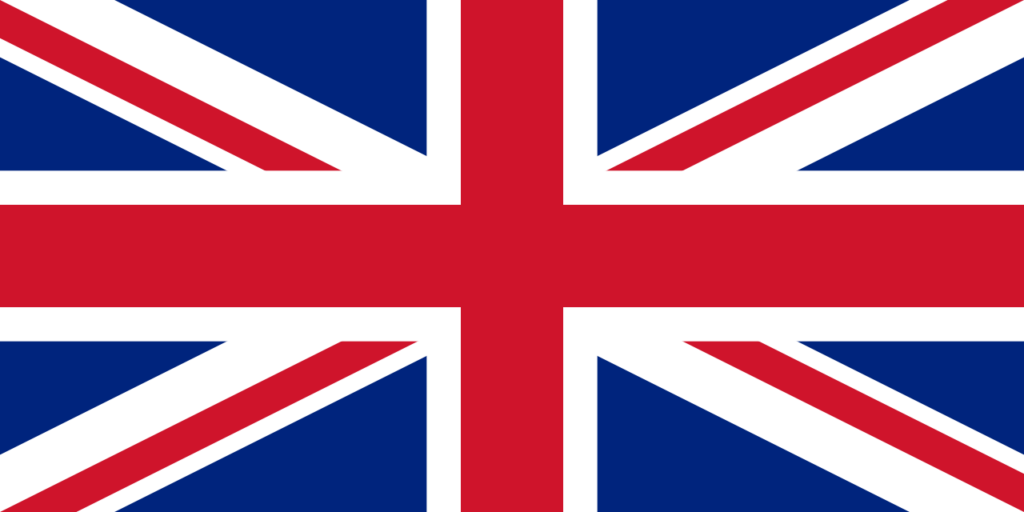 How much does my driving license car theory cost?
The Dutch driving license car theory exam costs 250 euros on average. To pass for your car theory of the Dutch driving license, you first need to study.
To study for your car theory is very important. First of all, it saves you a lot of money to pass. Your exam will cost you around 50 euros. The course that makes you pass will cost you cost around 100 euros. It is also wise to study for your dutch driving license car theory exam to know all the rules. This will also save you practical lessons.
In the car theory you will also learn things that you will need for your practical exam.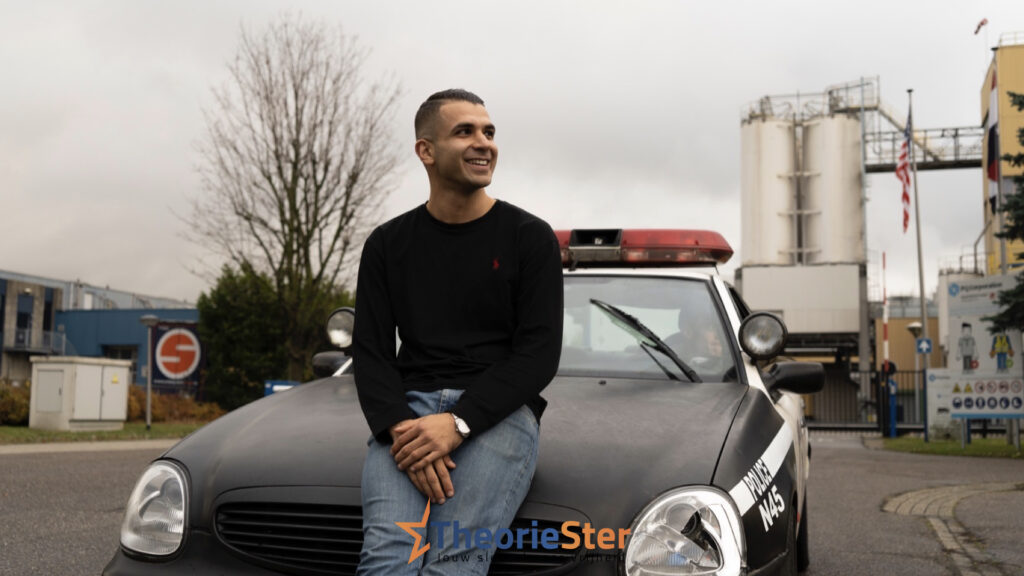 Your driving license is very nice to have. Your car theory is most of the times the boring part of it. After you have studied the Dutch car theory, you will be able to do your exam and also apply for your practical exam. You need to enjoy every moment and learn how to drive. 
New expats can continue to use their foreign driving licence for a certain period after they arrive in the Netherlands. The length of licence validity can vary greatly – from six months up to 15 years – depending on the country of issue.
Expats & Driving licences
Are you planning to stay long-term in the Netherlands? Then it is often worth exchanging your foreign driving license for a Dutch version.
For most European countries, you can normally continue to use your licence from your home country until it expires.
For most non-European expats who plan to stay for longer than six months, you will need to exchange your licence within that first six month period. See below for more specific details.
Using a foreign driving licence in the Netherlands
There are different lengths of validity in the Netherlands for driving licences issued to citizens of the EU/EEA or for citizens from outside Europe.
If you have a EU/EEA driving licence
If you are an EU/EEA citizen and your licence was issued before January 19, 2013, then you can drive on that licence for 10 years after it was issued.
If your licence is already over nine years old, you may continue to drive with it for another two years, from the date of your registration with your municipality, as long as it is valid.
For EU/EEA licences issued after January 19, 2013, holders can drive with them for up to 15 years, as long as the licence is valid.
Once the validity of the original licence ends, the holder will need to apply for a Dutch driving licence.
If you have a non-EU/EAA driving licence
For citizens of all countries outside the EU/EEA (including the Netherlands Antilles and Aruba), licences are valid for 185 days from the date you register at your local municipality. After that, you must get a Dutch driving licence.
If you apply for a Dutch driving licence after the 185 days, you will need to take the Dutch driving exams. 
Conditions for exchanging a foreign driving licence in the Netherlands
In order to exchange a foreign driving licence for a Dutch driving licence, applicants will need to meet various conditions:
You are a registered resident of the Netherlands with a valid residence permit (if applicable).
You are a citizen of the EU/EEA or Switzerland; or you are from a country with a special drivers licence agreement (see below); or you benefit from the 30% ruling (see below).
Your non-EU/EEA driving licence is valid at the time of the application.
If your EU/EEA licence is expired, it may be exchanged as long as you have a declaration from the agency in the country where the driving licence was issued in which they state they have no objection with your being issued a Dutch driving licence.
You obtained your current driving licence while being a resident of that country for at least half a year (185 days). Evidence for this can be copies from your passport (including blank pages), airplane tickets, or salary or tax documents.
Countries with special licence exchange agreements
Countries that have special agreements with the Netherlands to exchange licences are listed below.
Note that licences can only be exchanged if they are valid for the stated categories:
Dutch driving licence category B: Andorra, Canadian province Alberta & Quebec (Class 5), Israel (B), Taiwan (B), South Korea (2nd class ordinary licence)
Dutch driving licence category A and B:  Japan (1B), Singapore (Class 2 Class 3)
All categories: Gibraltar, Guernsey, Jersey, Man, Monaco, Northern Ireland, (formar) Netherlands Antilles, UK
If you have previously had a Dutch driving licence (valid after June 30, 1985) then you only need to prove the conditions for the categories you did not have on your previous driving licence.
If you do not meet any of these conditions above, you cannot exchange your licence for a Dutch one. You will, therefore, need to take a theory and practical test (see below). If you are unsure whether you meet the conditions, check with your municipality.
Dutch driving organisations
There are two organisations in the Netherlands that are responsible for issuing driving licences and conducting driving tests:
RDW (Rijksdienst voor het Wegverkeer) – Road Transportation Authority
The RDW government agency issues driving licences, supervises registration such as licence plates and monitors the technical condition of motor vehicles.
CBR (Centraal Bureau Rijvaardigheid) – Central Office of Driving Certification
The CBR is responsible for conducting driving exams in the Netherlands for all motor vehicles including cars, scooters, motorbikes and trucks.
How to exchange a foreign driving licence
To exchange your foreign driving licence for a Dutch driving licence, you will need to apply at the municipality where you are registered. They will forward your exchange application to the RDW.
The appraisal process takes approximately two weeks (or longer, depending on wait times) and applicants are not permitted to drive while their application is being processed. For the application, you will need valid identity documents such as a passport, your foreign driving licence, your BSN and a photo.
Certificate of fitness (VvG)
You may also be asked for a certificate of fitness or VvG (verklaring van geschiktheid) to prove you are physically and psychologically fit to drive a vehicle. You can get the VvG form your municipality, at Mijn CBR(log in with your DigiD) or from certain expat centres.
A VvG is needed if:
A new driving licence category is added (except AM category)
You have a category C and / or D driving licence
You have a driving licence that was issued outside of the EU or EFTA
You have a medical restriction
You are 75+ years old and if you are 70+ and your licence expires on or after you turn 75
After you have submitted your form to the CBR, they will notify you when your VvG has been registered and let you know if you need to have an additional health check. After this, you can apply to exchange your driving licence.
If the application is successful, you will receive your new Dutch driving licence a couple weeks later (maximum three weeks). Please note that this procedure is far more complex for heavy duty and commercial licences.
30% ruling and the Dutch driving licence
You can also exchange your driving licence for a Dutch one if you are eligible for the 30% ruling, regardless your country of origin. In this case, you should follow the above procedure, but also submit your 30% ruling statement issued by the Belastingdienst (Dutch tax office) to your municipality.
Driving tests in the Netherlands
Internationals who are unable to exchange their foreign driving licence for a Dutch one will have to take a driving test at the CBR, with both theoretical and practical sections.
Also, if you are learning to drive a car for the first time then you can both take driving lessons and do the exams in the Netherlands.
The process for learning to drive and applying for a licence is as follows:
First, check with your municipality if you are eligible for a driving licence.
Select a driving school for practical and (optional) theory lessons.
Request a theory exam with the CBR (available in English).
Do the theory exam (auto theorie).
Complete a health statement (eigen verklaring).
Request a practical exam with the CBR (via your driving school).
Do the practical exam (auto praktijk).
Provide your certificate to your municipality to collect your driver's licence.
Driving theory exam
Driving theory tests are administrated in Dutch and English (which is slightly more expensive) at 20 driving theory examination centres all over the Netherlands. The test takes 45 minutes and questions are asked concerning hazard recognition (25 questions), traffic rules (30 questions) and understanding of traffic (10 questions). You need to be at least 16 years of age to take this test and you will need to pass it in order to take a practical test.
You can take a course in the theory at a driving school, although this is not mandatory. Or you can study the theory yourself with a theory book, available from (online) bookstores, your driving school and publishers of traffic resources. It is also possible to take a course online and there are several websites that offer courses.
To arrange an appointment for your theory exam, log in at Mijn CBR with your DigiD and:
Choose "Theorie-examen reserveren"
Choose the vehicle, time, place and language for your test
Pay via iDEAL
You will receive your confirmation by email. Make sure you have proper identification (such as a passport) and are registered with your municipality before you make a booking. If you need to change the date, you can do so via Mijn CBR.
Before you can take your practical examination, you will need to purchase and fill in an eigen verklaring(personal declaration), which can be found at Mijn CBR. This is to determine if you are healthy enough to undertake a practical examination.
Driving practical exam
The practical examination takes 55 minutes at one of the practical exam centres across the Netherlands. Only driving schools are able to book you in for a practical exam, so you will need to find a suitable driving school and arrange it with them.
The exam can be conducted in any language, and your driving school should be able to help you if you need an interpreter. You must take this test within 18 months after passing your theory test and you need to be at least 17 years old.
Documents necessary for the practical exam include:
Valid proof or identification (ID or passport)
Theory examination certificate
VvG (if necessary)
Official notification of appointment letter
Zelfreflectie (self-reflection) form, which you will discuss with your examiner after the exam
If you are especially anxious about taking exams, it is possible to request a faalangstexamen. This is a longer exam with an examiner who is specially trained in helping people with anxiety.
If successful, you will immediately receive both a certificate of competence (Verklaring van rijvaardigheid) and a certificate of fitness (Verklaring van geschiktheid). Once you present them to your municipality, you will receive your new driving licence within five days.
Renewing a Dutch driving licence
Just like most EU driving licences, a Dutch driving licence is valid for 10 years from the date of issue and should be renewed before it expires. Before your Dutch licence expires the RDW will send a reminder to your home address. All you need to do then is go to your municipality (you don't need to take the letter with you).
Your driving licence has expired if one or more of the categories listed on the back of your licence is no longer valid. Again, you can simply renew the licence at your municipality.
Renewing a foreign driving licence in the Netherlands
For expats living in the Netherlands, it's not possible to renew a foreign or EU/EAA driver's licence, you will instead need to apply to the RDW for a Dutch driving licence.
Lost or stolen driving licence
If your Dutch or EU/EEA driving licence is lost or stolen then you must lodge a police declaration with the municipality where you are registered to receive a new one. For a lost EU/EEA licence you will need to provide extra documentation.
If your non-EU/EEA driving licence is lost or stolen in the Netherlands then you will need to successfully complete the Dutch driving exams to receive a new (Dutch) driving licence.
(Source: https://www.iamexpat.nl/)